The Chestnut Ridge Typewriter Museum
Page 17.
Copyrite August 2003

Click on any image to enlarge.

Salter Standard No. 6 Typewriter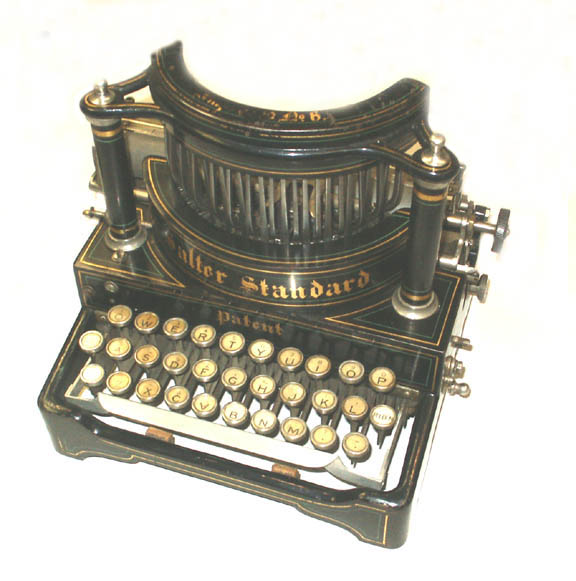 A gorgeous English typewriter with stylish pillars on either side. Early models used inkpads, later "Improved" models use ribbons. Circa 1900.
Salter Standard No. 9 Wide Carriage Typewriter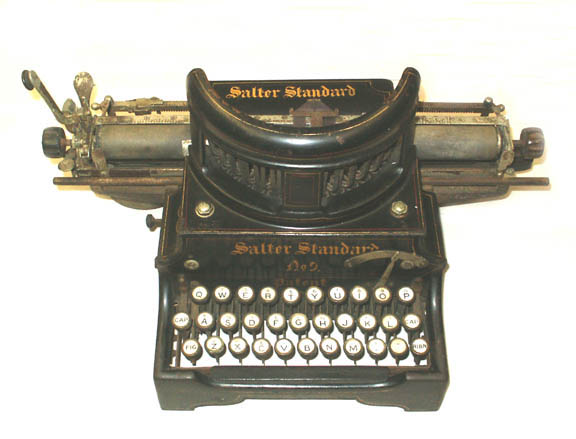 Serial No. 280. Circa 1908.
Salter Standard No. 10 Typewriter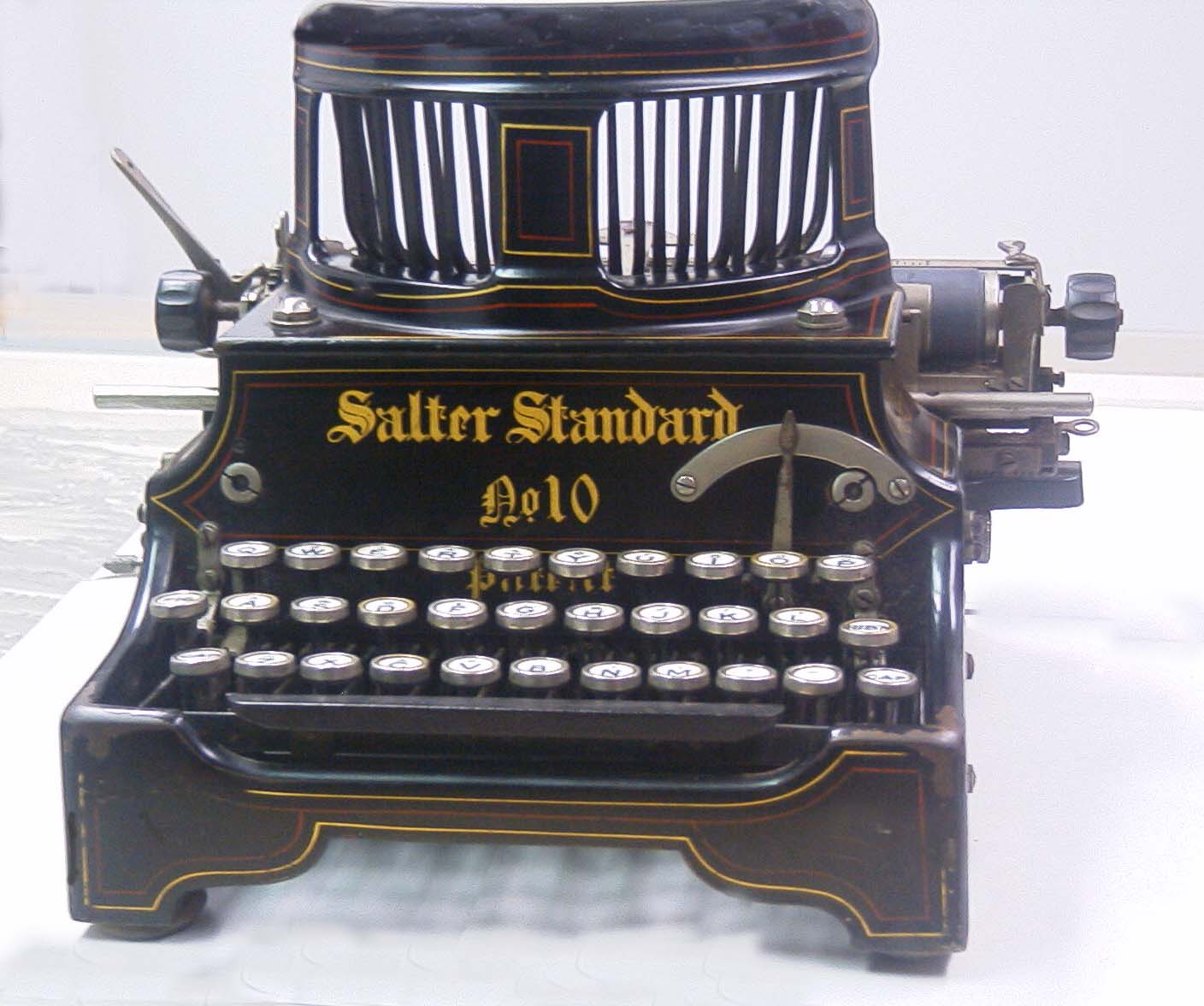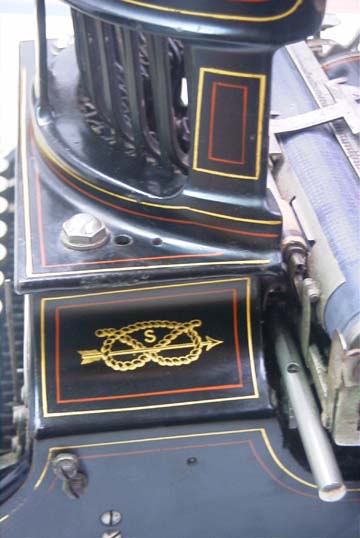 Serial Number 20,795. -- The Salter is a BEAUTIFUL English machine. Total production was about 23,000 for ALL Salter models. For comparison, consider that about 35,000 of the Smith Premier #1 were produced. Red and gold decoration. Fit for a KING. Circa 1908.
Salter Visible Typewriter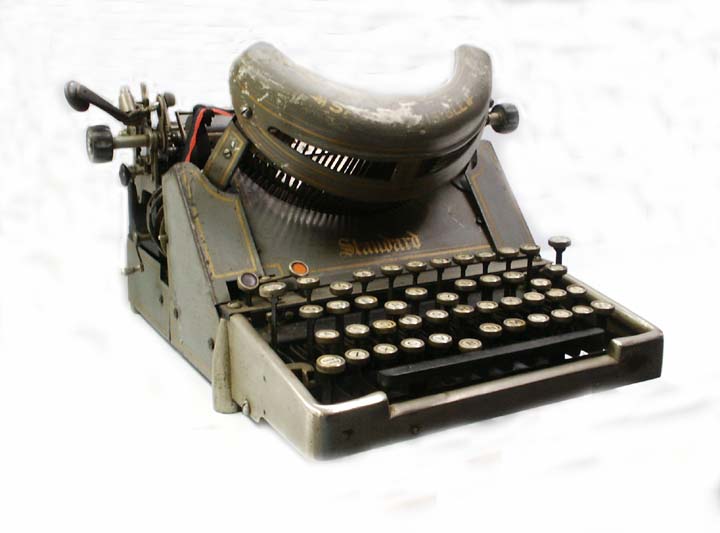 The Salter Visible is a large ugly beast. It was available in gray or black. The front frame is nickle plated on both models. About 3000 units were produced. Rare. Serial no. 380. Circa 1913.
Lego Typewriters