The Chestnut Ridge Typewriter Museum
Page 19.
Copyrite August 2003

Click on any image to enlarge.

Sun Standard Telegraph Mill Typewriter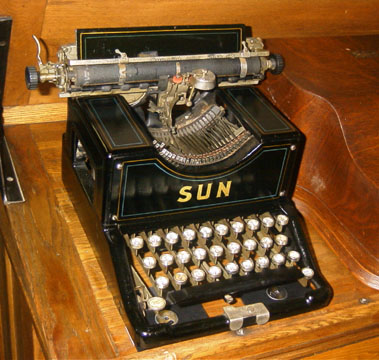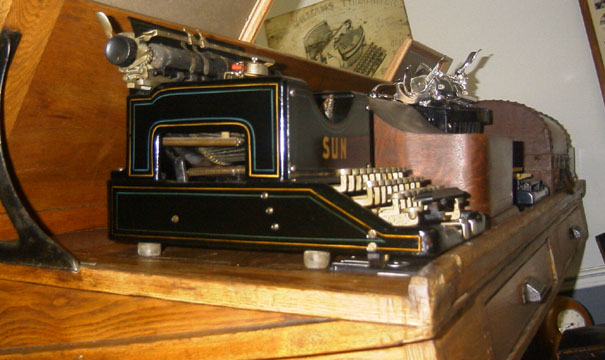 This unmarked Sun model is a rarely seen later model. The same model has been seen with a ribbon mechanism. This particular machine uses the normal ink roller and is unusual because it types in caps only.
The caps only feature means that with a 3 row keyboard there is one shift key instead of two. The typeslug which usually has 3 characters has 2 characters and a blank. A very unusual set up. Beautiful pinstripes. Circa 1905.

Sun Standard #2 - GREEN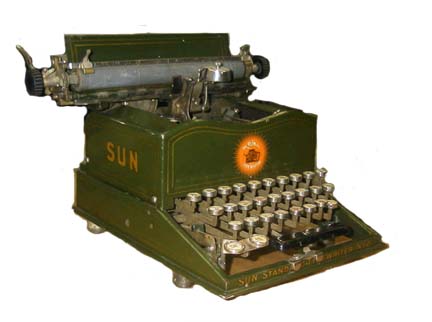 The Sun Standard Model No. 2 is the most common version. This Sun 2 is an unusual but beautiful green. There are models 2,3,4,5,6 and unnumbered ones as well.