The Chestnut Ridge Typewriter Museum
Page 20.
Copyright September 2004

Click on any image to enlarge.

Pittsburg Standard 11/ Shilling Bros 22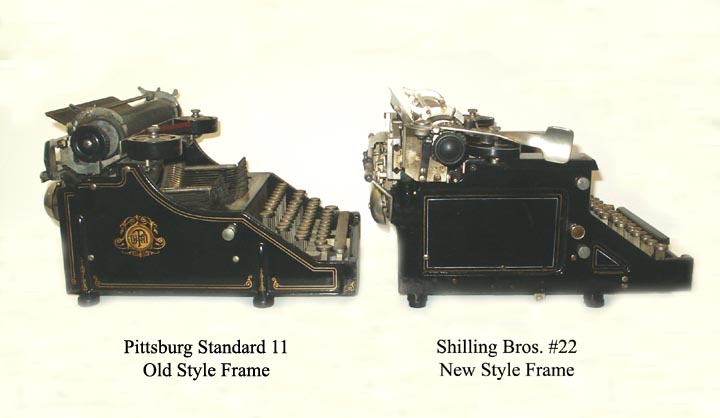 Side View of the Pittsburg old style machine beside the new style frame.
The late version of the machine came in many names:
Reliance, Reliance Visible, Reliance Premier, Broadway Standard, Wall Street Standard, American No. 9, Fort Pitt, Shilling Bros. No. 22, and Decker Beachler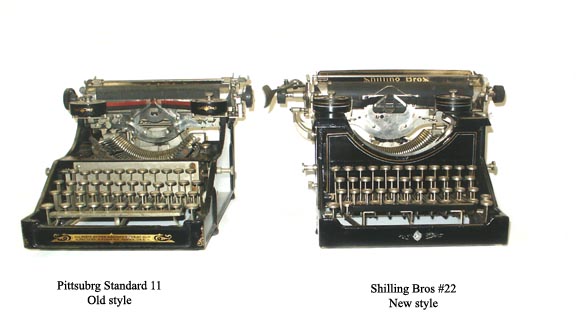 Front view of the two late Pittsburg styles.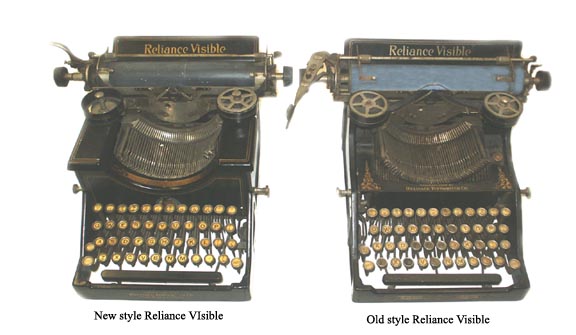 This shows the late style Reliance Visible along with the earlier Reliance Visible.
Reliance Premier also came in both styles.
The Pittsburg serial number locations.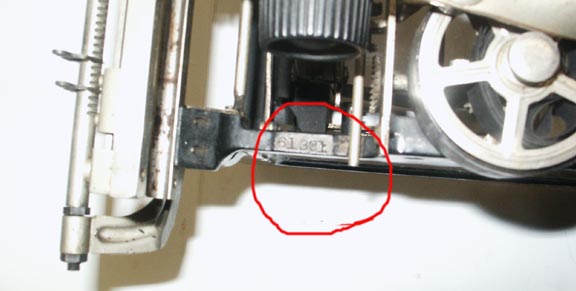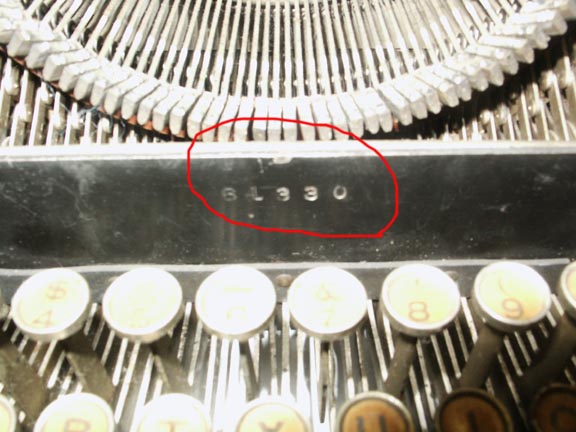 The Pittsburg serial numbers may be located inside the machine or on the top left frame behind the ribbon. The typebasket has its own number. It would only match the machine number if it is the original typebasket from point of sale. One selling feature of the machine was the interchangeable typebasket.

Click to enlarge.

The Late Model Typebasket Cover.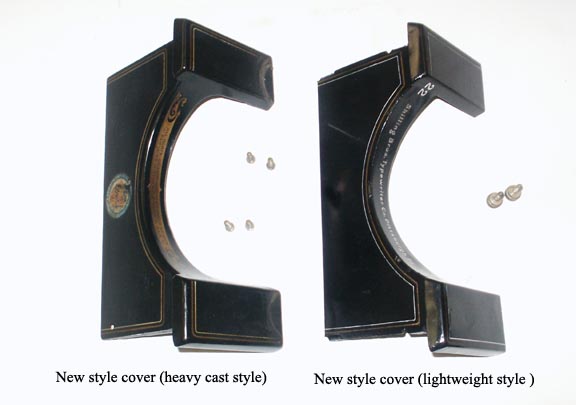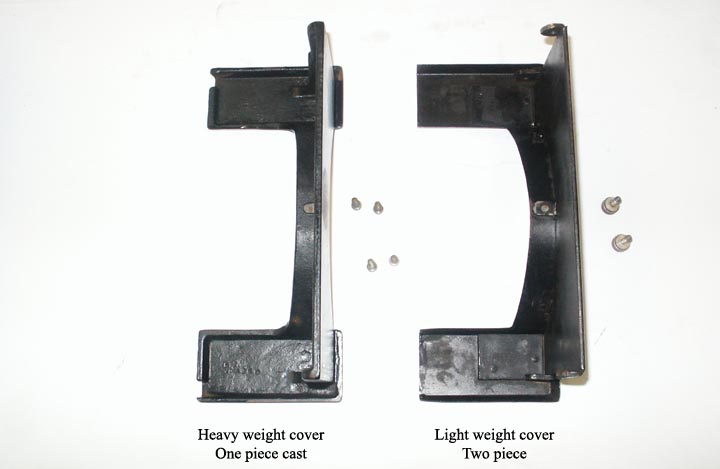 Not only did the style of the machine change, but the cover changed during the late model production. The earlier cover is a very heavy one-piece cast. The later cover is assembled of two pieces. One piece is heavy cast and the other is lightweight sheet metal.