The Chestnut Ridge Typewriter Museum
Page 25.
Copyright May 2005

Click on any image to enlarge.

Williams #1 Curved Front Typewriter


The decorated curved front Williams #1 typewriter. Total production of this machine was 1,000 to 1,500 units. The straight front machine followed with about 3,500 to 4,000 units. Circa 1890.
Williams Junior Typewriter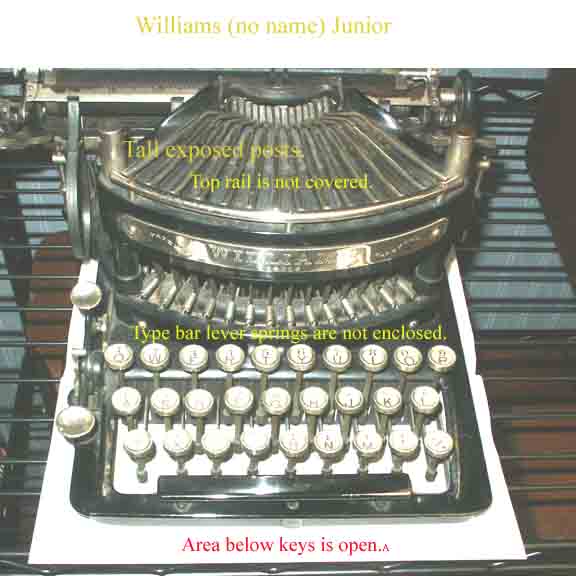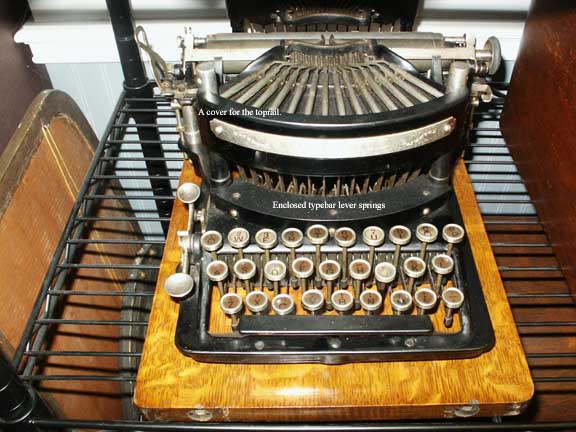 The Williams Junior, Academy and Englewood are very similar to the Williams Model 2. Production of this model follows the Williams 2 and coincides with the Williams 4. A very small number were produced. The Academy appears to be the export version and seems to show up primarily in the UK. Generally the Academy is a slightly more finished looking product. The Junior version has more exposed parts. The ENGLEWOOD resembles the Academy, but has large fancy decals.
Williams Model 4 Typewriter with Williams Copyholder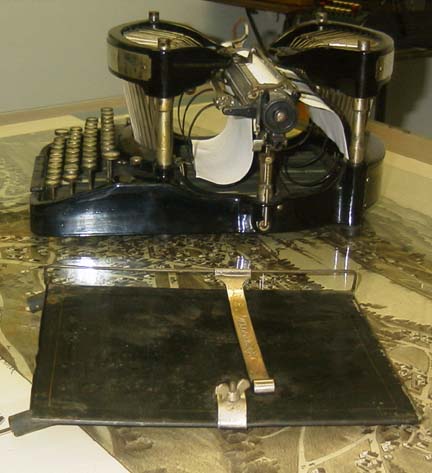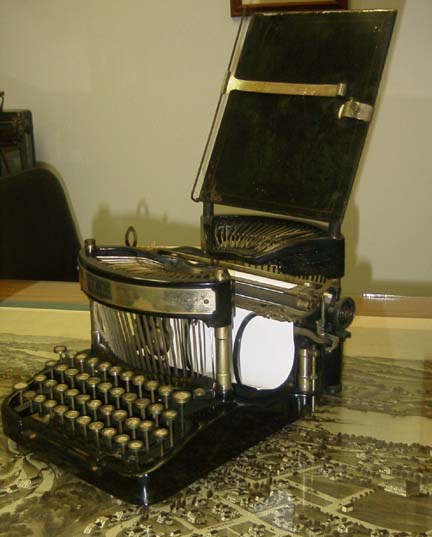 Williams Model 4 Typewriter with Fancy Belgian nameplate