The Chestnut Ridge Typewriter Museum
Page 4.
Copyright August 2010

Click on any image to enlarge.

Bar Lock Cast Iron Typewriter Stand with Bar Lock 4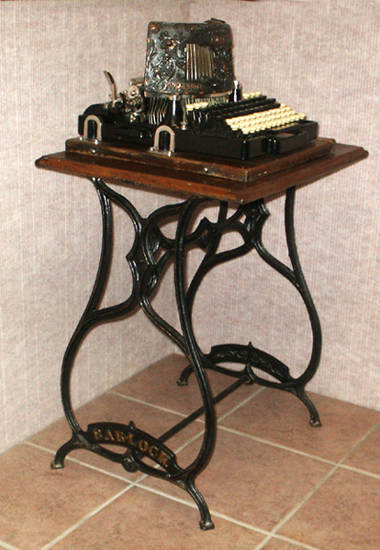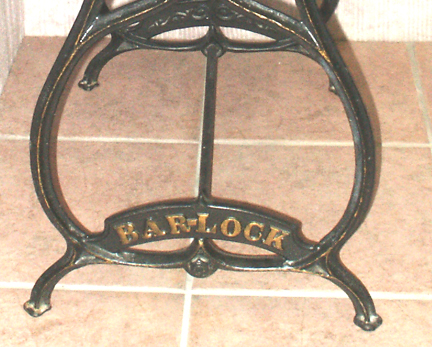 The Bar Lock Cast Iron Typewriter stand with a Bar Lock 4. Circa 1890. Pictures soon, I now have two styles.
Bing Typewriter Desk and Chair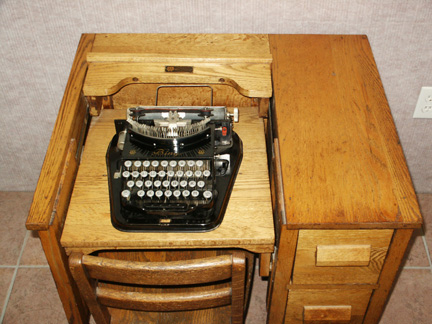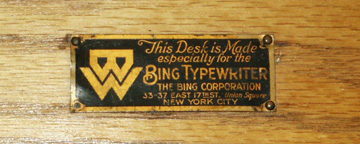 This desk and chair are "Child Size" and made in NY, not Germany. Circa 1930.
Caligraph Cast Iron Typewriter Stand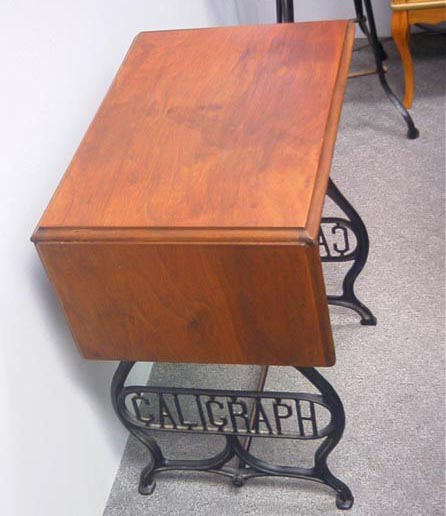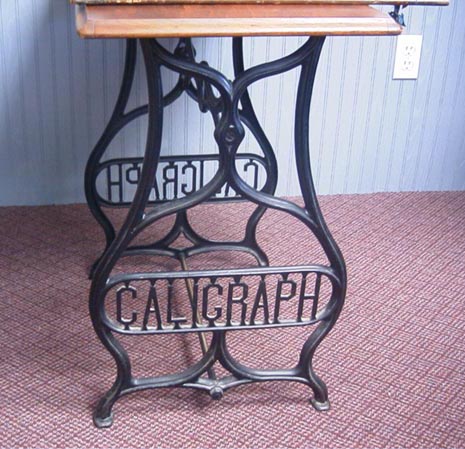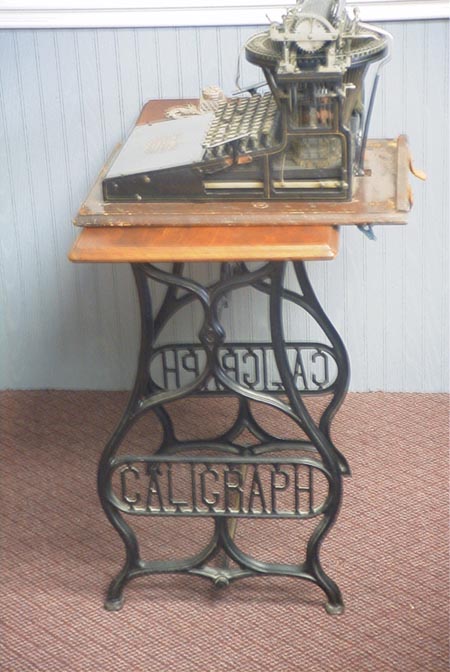 Caligraph cast iron typewriter stand with walnut top and drop leaf. Very scarce. Circa 1890.
The Oliver Cast Iron Typewriter Stand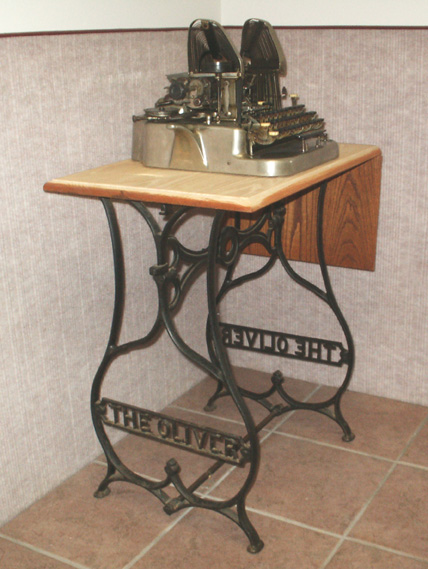 Oliver Cast Iron Typewriter Stand with a nickel-plated Oliver 6. Circa 1900
Remington Sewing and Typewriter Stands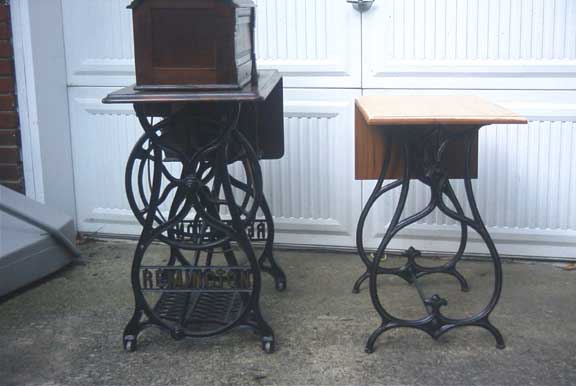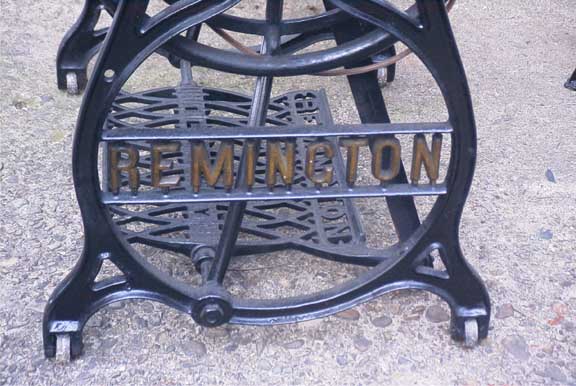 The Remington sewing machine is rare. Notice that the Remington Cast Iron Typewriter stand is several inches shorter.
Remington typewriter stands do not have REMINGTON lettering on them. They may feature a fleur de lis or trefoil. Circa 1885 - 1895
CORRECTION: I have found REMINGTON stand with lettering. I found it in ITALY!! It is the first and only one I have heard of. Picture soon.

"Satellite" Typewriter Stand (with Munson #1 Typewriter)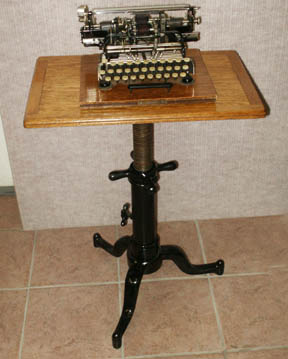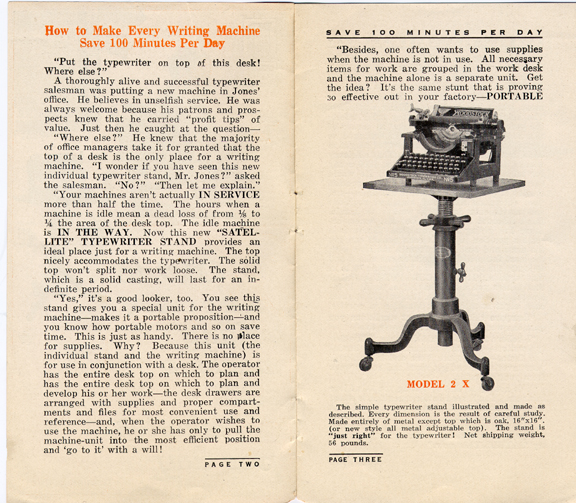 The Satellite Typewriter Stand from Adjustable Table Co. Grand Rapids, Michigan. Circa 1915.
Smith Premier Rolltop Desk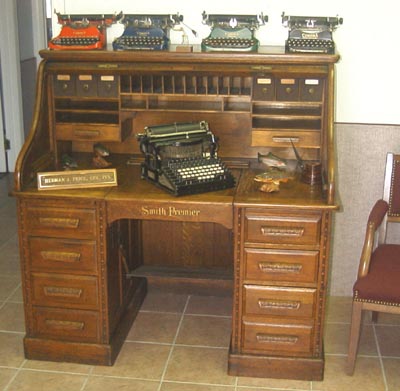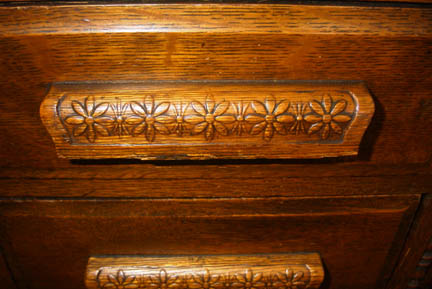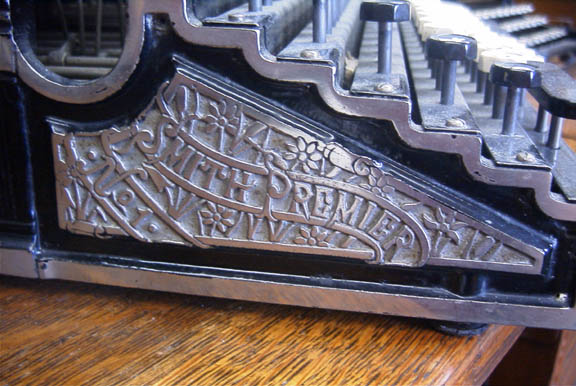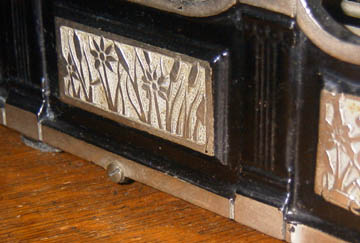 The Smith Premier Rolltop desk was sold as an accessory to the typewriter. The typewriter cost about $125.00; the desk was about $40.00. The decorative daisies on the drawers match the daisies on the typewriter. Circa 1890.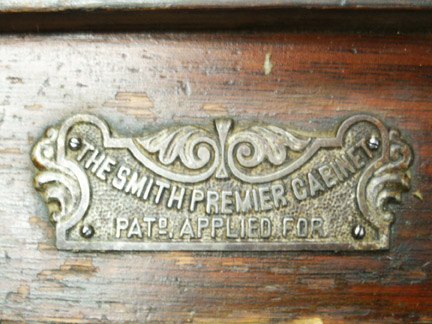 This fantastic metal nameplate comes from a smaller and apparently older SP rolltop desk (in restoration). All other desks and stands that I have seen have the standard SP decal. UPDATE, I have found another SP desk with a metal nameplate. It has an 1891 patented nameplate and apparently comes after the patent applied for nameplate. Picture soon.
Smith Premier Cast Iron Typewriter Stand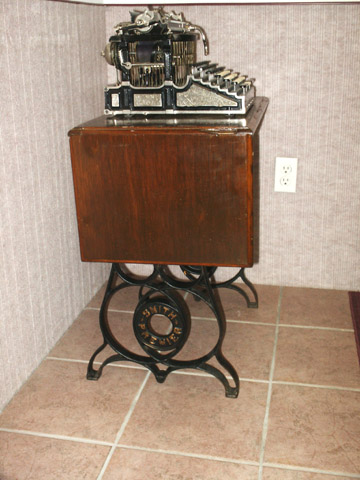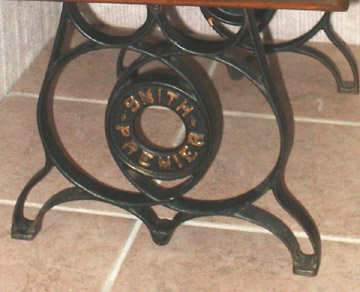 I have seen 3 different styles of Smith Premier Cast Iron Stand. Circa 1890.
Uhl Toledo Art Metal Rolltop Typewriter Stand -
Japanned Copper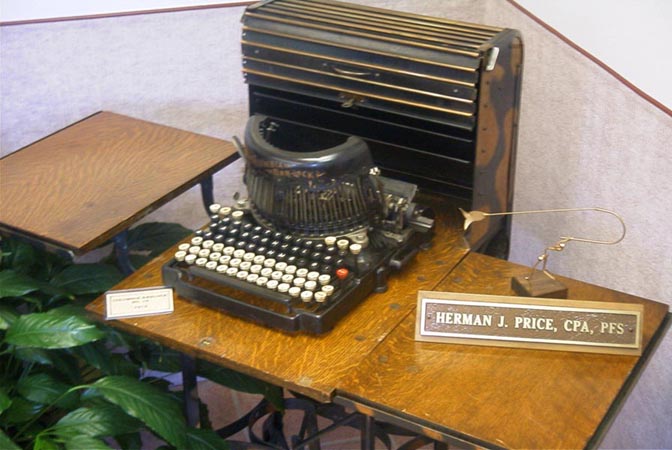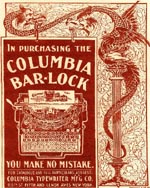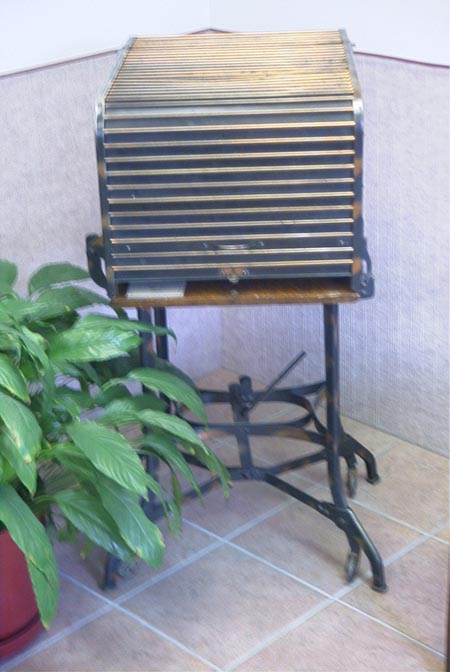 Columbia Barlock 14 Typewriter
Underwood Typewriter Stand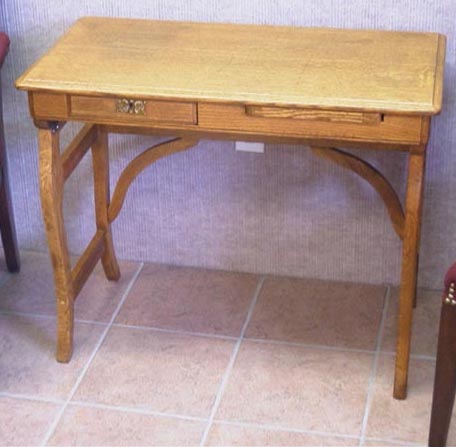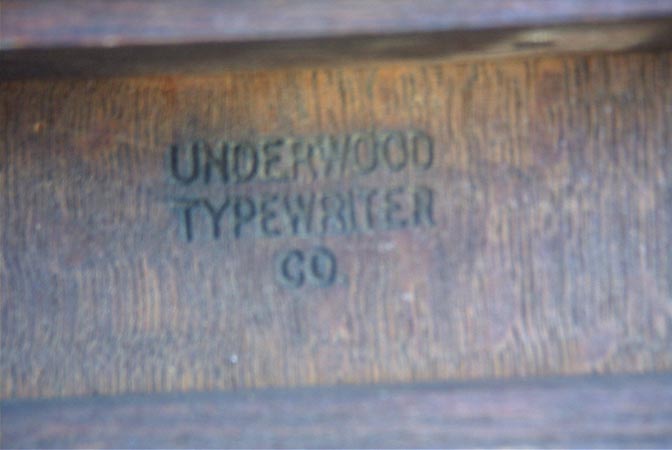 Golden oak folding stand with Underwood brand. Circa 1900 to 1920. Other stands that may be seen:

Franklin Cast Iron Typewriter Stand
Williams Cast Iron Typewriter Stand
Hammond Cast Iron Typewriter Stand
National Cast Iron Typewriter Stand
Yost Cast Iron Typewriter Stand (pictures soon, I have two styles.)